Welcome to Joyuus
A digital health innovator dedicated to supporting moms and those who care about them during the 12 months postpartum. We are on a mission to transform the postpartum experience by providing a real-time, evidence-based, actionable health platform centered on the insights of moms and those who care for them.
1 in 3 moms will have severe health outcomes
50% of US counties have no maternal care services
Over half of maternal deaths occur postpartum
Our Approach
Tailored, Evidence-Based, Comprehensive
Giving birth is supposed to be one of the most joyous times in a person's life. Yet, most moms have limited or no care after they have a baby. This creates simple, complex, and invisible challenges.
We created Joyuus from human-centered research and design. We listened to moms so we could understand their challenges.
Here's why our program will empower moms:
It's tailored to what moms need
It covers 12 months postpartum
It's based on science and evidence
Comprehensive content across our main topic areas
Physical Health
From recognizable symptoms to unexpected changes, physical health after having a baby is a journey. Joyuus helps moms understand more about their bodies after birth.
Mental Health
Prioritizing mental health after having a baby is crucial for moms and babies. Joyuus gives context to mental health experiences and helps moms manage during this time.
Real Life
Having a baby affects lots of things, including managing the real-world issues of daily life. Joyuus recognizes the significance of balancing personal health and everyday life.
Social Life
Being a mom changes how we interact – with partners, family, friends, and our social media. Joyuus brings clarity to often asked but too often unanswered questions about life after a baby.
Red Flags
Not all symptoms are created equal. Red flags help moms learn about the journey from self-care to seeking care.
Support and Well-being: Our Core Values
Building a Comprehensive Approach to Postpartum Support and Well-being
Joyuus is about bringing trusted, engaging content and resources to moms and the people who care about them. We do this by combining evidence and design thinking to support moms when they need it most – during the 12 months after having a baby.
Empowering, encouraging and supporting moms through this important time is an investment in their communities, employment, and life experiences.
We believe
that health resources should be backed by evidence.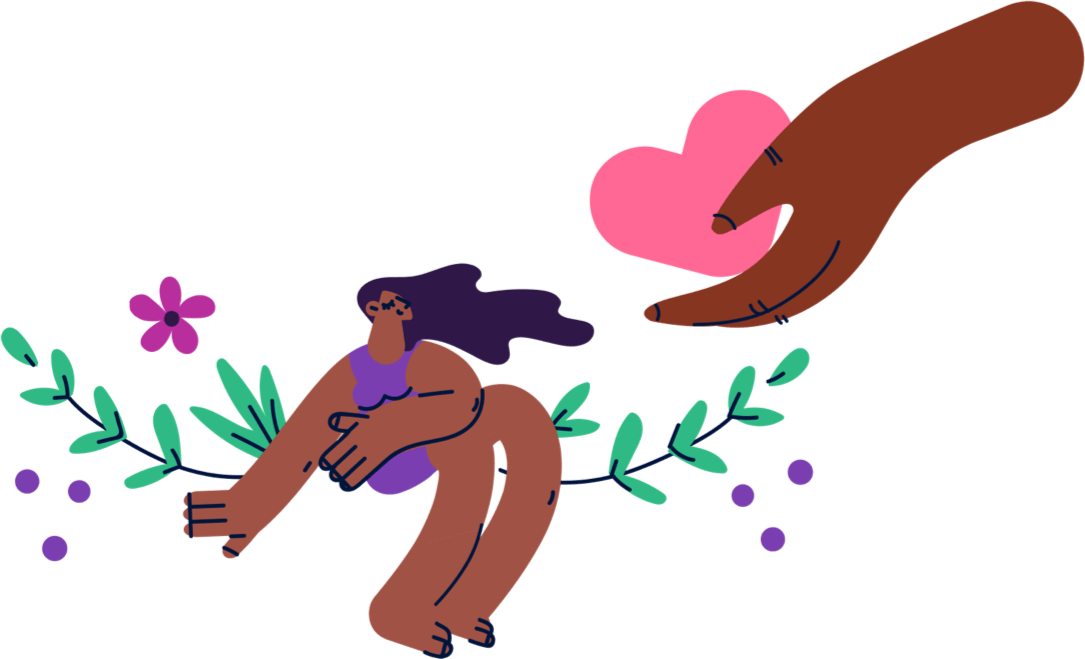 We believe
that improving lives means putting people at the center of everything we do.
We believe
that by supporting every person who gives birth, we support all people.
Our Mission
Making postpartum accessible to all
Our mission is to create accessible well-being for moms and those who care about them during the 12 months postpartum through human-centered research and design.
Our Founders
Joyuus Founders: On a Mission to Transform Postpartum Experience
Co-founders Lisa Marceau and Kristine Merz have been working together for two decades. The company grew out of their 30 years of expertise in research and design, and dedication to improving health care through learning what people want and need, supported by evidence.
Lisa Marceau
Lisa experienced undiagnosed depression firsthand when her oldest child was born 19 years ago, falling through the postpartum gap in care. Throughout her career, she has led healthcare organizations and developed digital products to fill gaps in care. Frustrated by the backward direction in maternal care, she sought to apply her skills to change the narrative in postpartum health.
View LinkedIn Profile
Kristine Merz
Kristine is a visionary entrepreneur who is passionately dedicated to driving transformative change through human-centered innovation. With her expertise in combining research and design, she is deeply committed to making a positive impact in people's lives.
View LinkedIn Profile
Careers
Bring Your Expertise to Empower Postpartum Moms: Join our Team Today!
Do you want to solve important problems in healthcare? Do you want to help create accessible postpartum care for all moms and those who care about them during the 12 months after having a baby? We are always interested in connecting with talented, passionate individuals who align with our mission and values.
Latest News
Stay Tuned for Exciting Updates on Our Program Development